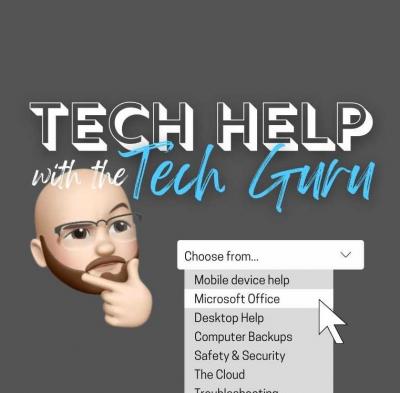 Feeling a little behind with technology? Need help updating an app, navigating Excel, or uploading to the Cloud? We've got the guy for you! 
Register for a free, half-hour, one-on-one sessions of Tech Help with the Tech Guru at your Library! Tech Guru Fred makes it easy for you to learn how to master your devices. 
Tech Help is happening in 2023 at all six library locations on a monthly basis. Find when and where Fred will be each month on our online calendar and reserve your spot. Choose your Tech Help topic from a drop-down list during registration.
For more information, please contact the Tech Guru at fmiller@auglaizelibraries.org.