HOW TO FIND & USE OUR LIBRARY CATALOG - Here's a quick video about how to use our catalog and request items.
CLICK HERE
LIBRARY CATALOG - Below you will find the steps to locate our library catalog and also how to request items that you wish to borrow.
STEP 1: Visit the Library Website – www.auglaizelibraries.org
STEP 2: Click Catalog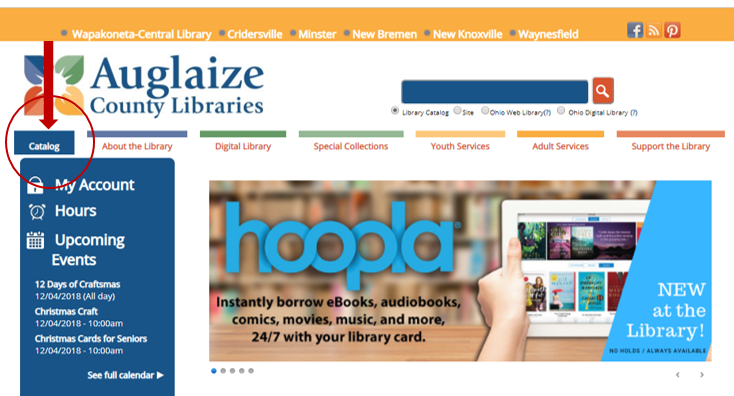 STEP 3: Search for Items You Wish to Borrow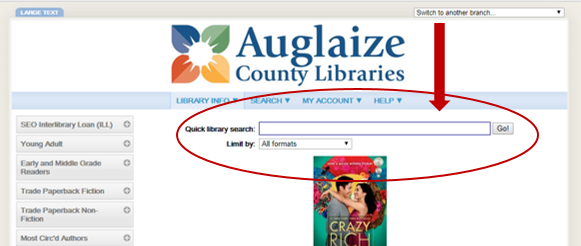 STEP 4: Click Place Request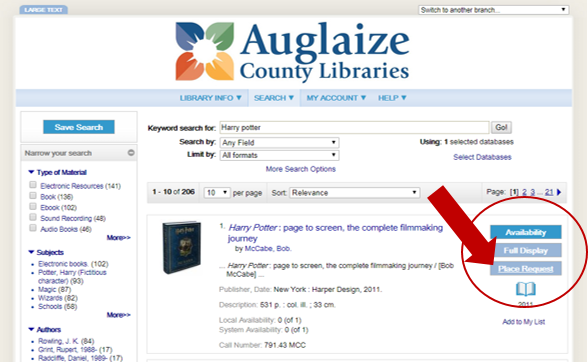 STEP 5: Enter Library Card Number (no spaces) and Pin. If you do not know your pin call the library (419-738-2921).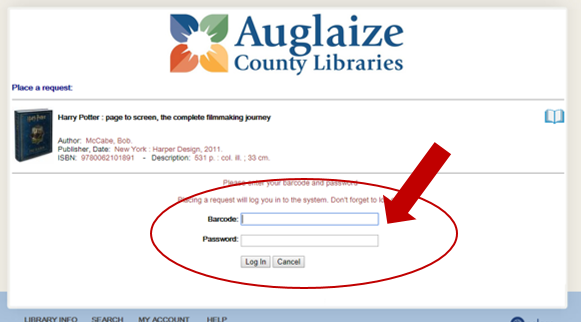 STEP 6: Choose Your Preferred Pickup Location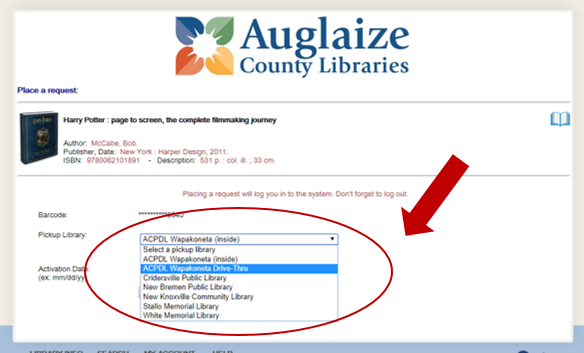 STEP 7: Click Submit Request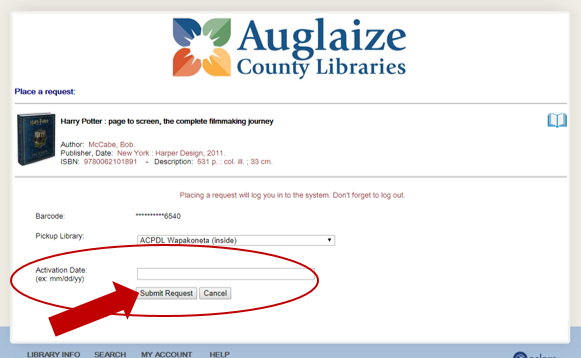 CONGRATULATIONS! Your item(s) have been requested! Once your item(s) is ready and available for you to pick up, you will be notified by the library through your preferred contact method (email, text, phone). If you would like to change your contact method please call the library (419-738-2921).