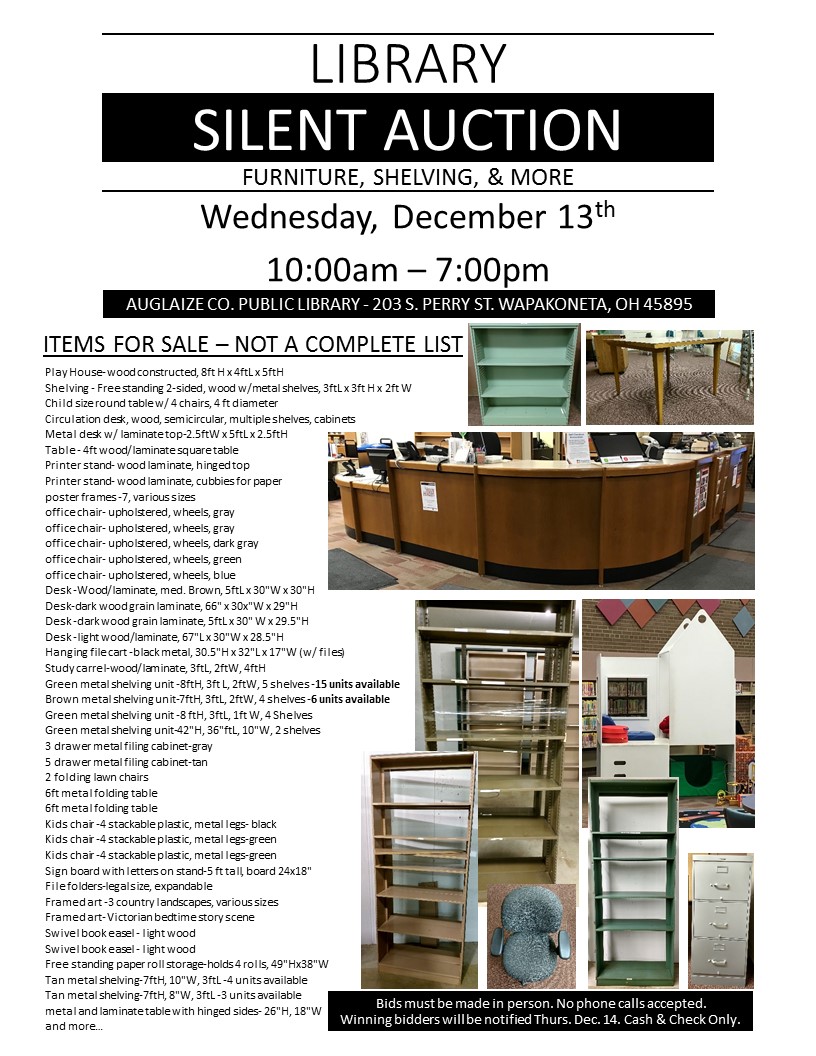 The Central Library in Wapakoneta will be having a Silent Auction on Wednesday, December 13th from 10:00am - 7:00pm in preparation of the upcoming renovations. A wide assortment of furniture, shelving, and library items are available for purchase. Stop in during the sale to place a bid on the items you wish to buy. All winning bidders will be notified on Thursday, December 14th and pick up times will be arranged. 
Not all items are listed or pictured on the flyer. 
To view the full flyer click on the link below.