Babies/Toddlers
Date:
Thursday, June 22, 2017 -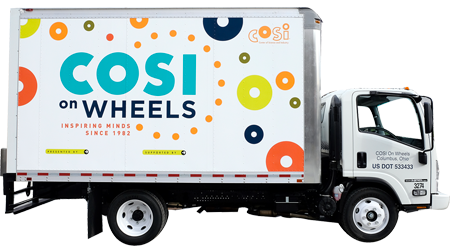 COSI on WHEELS is coming to the library! The Center of Science and Industry shares an assembly-style program on  Exploring Ecology, perfect for little ones to big ones. Investigate animal life cycles, ecosystems, animal adaptations, and how they're all connected. Get ready for an interactive and exciting event with COSI here in Wapak!
This event is graciously sponsored by The Friends of the Wapakoneta Library. Thank you!
Date:
Thursday, June 15, 2017 -
Pages